At Vzense, we take immense pride in revolutionizing the world of 3D imaging with our advanced Time of Flight (ToF) 3D depth cameras. Offering a groundbreaking blend of cutting-edge technology and precision engineering, our ToF cameras have been at the forefront of industrial-grade 3D sensing solutions. In this article, we'll delve into the innovative features and diverse applications of our ToF 3D depth cameras, showcasing the unparalleled capabilities they bring to various industries and beyond.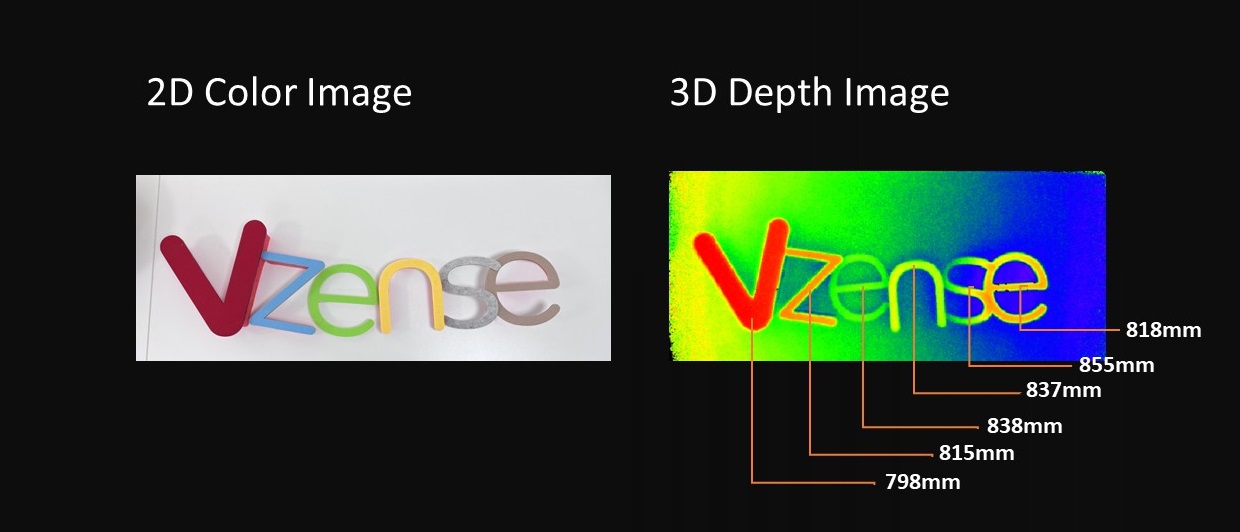 Embracing the Essence of ToF Technology
Our ToF 3D depth cameras leverage Sony DepthSense technology, redefining depth perception and imaging accuracy. By employing advanced ToF sensors with a remarkable resolution of 640*480dpi and dual 940nm VCSEL emitters, we ensure unparalleled spatial awareness and millimeter-level precision. These cameras open up a world of possibilities, enabling precise 3D scanning, object recognition, and volumetric measurements, with real-time data acquisition at a maximum frame rate of 25fps.
Empowering Diverse Industries
At Vzense, we understand that every industry has unique requirements, and our ToF 3D depth cameras cater to a broad spectrum of applications. From mobile robotics and industrial automation to augmented reality and facial recognition systems, our cameras excel in delivering reliable depth information. With a work range spanning from 0.15m to 5m, they effortlessly adapt to different environments.
Unmatched Flexibility and Integration
Versatility is at the core of our ToF 3D depth cameras, and we have ensured seamless integration across various platforms and operating systems. Supporting Windows, Linux, Arm Linux, ROS1, and ROS2, our cameras offer a wide range of SDK support, including C/C++, Python, and C#. This empowers developers to unlock the full potential of our cameras, customizing their applications to meet specific project needs.
Unleashing Potential with Vzense
The possibilities are endless with Vzense ToF 3D depth cameras. By harnessing the power of millimeter accuracy and high-resolution RGB modules with Global Shutter technology (up to 1600*1200dpi), our cameras capture every detail with stunning clarity. Our dedication to quality and safety is evident, as we adhere to ISO certifications and FDA Class I Laser Safety standards, assuring reliable performance in various environments.
Conclusion
In conclusion, Vzense ToF 3D depth cameras have revolutionized the way industries perceive and interact with the world. With a profound commitment to innovation and excellence, we continue to lead the way in industrial-grade 3D sensing technology. Our cameras empower businesses and creators to unlock their true potential, making Vzense a trusted partner for all your 3D imaging needs.